The Eighth Edition of Astro-Plan-It is Yours, Free!
Dear Friends,
Download your copy of the Beautifully Illustrated Astro-Plan-It 2014 below.
Astro-Plan-It 2014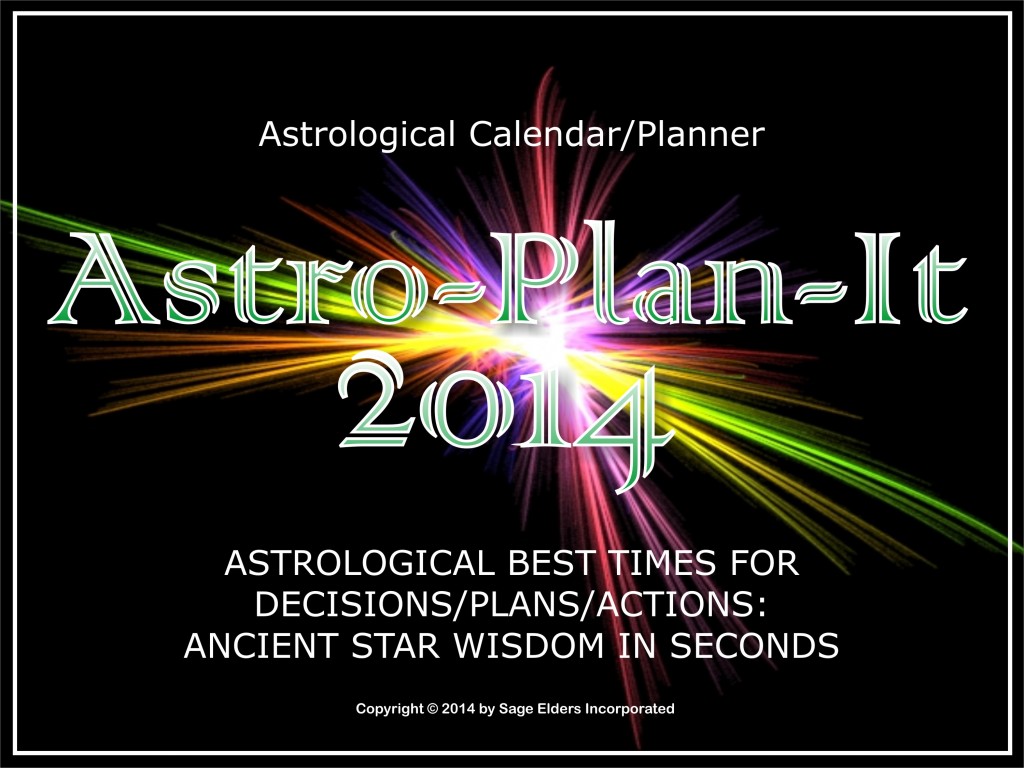 Imagine this. Your life flowing with ease as never before throughout the nooks and crannies of daily events and experiences. A little tweak there, and the next thing you know, you'll be walking in harmony with All That Is.
A Sweet Deal at No Cost to You! Read this!!
You get to download the fifteen page Astro-Plan-It 2014 pdf file, and also get to share Astro-Plan-It 2014 with your friends by forwarding this email, or by sharing our FaceBook Fan Page link to this sweat deal, at no cost to you whatsoever.
In return, you agree to let us know at least once, in 2014, how Astro-Plan-It 2014 works out for you, a comment or something you would like to see in the ninth edition of Astro-Plan-It 2015, next year.
Tags: Astro-Plan-It, astrology, new moon