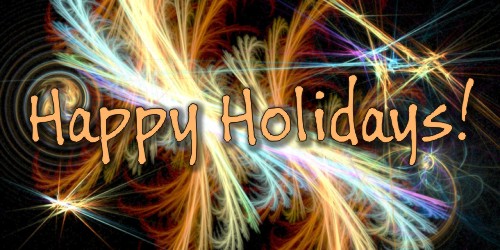 DEAREST FRIENDS AND VIP CLIENTS:
IN THE HOLIDAY SPIRIT OF GRATITUDE
THIS EXCLUSIVE HOLIDAY OFFER IS JUST FOR YOU!
While none of us knows 100% of the details of what 2015 will bring, the ancient tools of Astrology and Tarot can help significantly when it comes to purposefully navigating where we are and where we're going. When we look through the eyes of our astrological chart at our lives relationship with everything, including our own essential nature, others, places, livelihood, finances and health, etc., we receive a higher perspective about our present moments, as well as our futures, both spiritual and practical.
I would so love to read your updated chart for you, and interpret the reflections of practical wisdom and direction as given through your solely unique Astrology Chart (and Tarot, if you're an Early Bird — see below.) I hope you will take full advantage of this year's substantial annual holiday discounts. You'll save a bucket of money and most importantly, gain a deeper sense of your soul's purpose now and in 2015.
Astrology has been one of my life-long passions. Please contact me today, and let me serve you in this way.
In gratitude to you,
Kaye Sturgis
FIND OUT WHAT'S IN YOUR STARS IN 2015!
Receive 33 1/3% off on all Astrology Appointments
(Regular Price: $150. Holiday Offer Price $100!)
(Natal Charts/Updates/Progressed/Relationship Charts, etc. Recordings are extra.)
Save Today! Make your appointment now or pay now to get your discount and make your appointment anytime in 2015.
(See below for details on ordering.)
 BE OF SERVICE!
Anyone referred by you gets a 33 1/3% discount, too.
GIVE A TIMELESS GIFT!
Gift Certificates are also discounted at 33 1/3%
FOR EARLY BIRDS ONLY!
Purchase your appointment/gift certificates before December 6th, 2013 and receive a free Tarot Reading
with your Astrology Chart appointment.
Your Choice: Zen, MotherPeace, or the Angel Tarot.
BONUS!!
Whether you make a purchase or not, you will soon receive (via email) our highly accurate Ninth Annual Astro-Plan-It 2015: Astrological Best Times for Decisions/Plans/Actions — Ancient Star Wisdom in Seconds!
To take full advantage of these holiday savings detailed above, call (757-491-1795) or email me (Kaye), now, for appointments, gift certificates, etc.. Payments may be made by check, credit card, or by PayPal online at www.KayeSturgis.com/payments
Offers Expire December 24, 2014
Contact Information:
Kaye Sturgis
2100 Mediterranean Ave. # 42
Virginia Beach, VA 23451
Phone: 757-491-1795
Website: www.KayeSturgis.com
Email: ks@gridoflight.com